Serves 4
Prep time | 15 minutes
Cooking time | 35 minutes
• Chicken Cacciatore is such a delicious dish, it's hard to believe how economical it is.  I picked up my chicken Marylands for $2.99 a kilo, making it about the cheapest cut of meat going around.  The secret is allowing the sauce to simmer for long enough to become rich and fragrant.
Ingredients
• 4 chicken Maryland, jointed into drumsticks and thigh pieces
• ¼ cup flour
• 1 tablespoon olive oil
• 2 cloves garlic, chopped
• 1 large brown onion, diced
• 1 teaspoon dried oregano leaves
• 1 x 800g tin crushed tomatoes
• ½ teaspoon salt
• ½ teaspoon freshly ground black pepper
• ½ cup red wine
• About 20 pitted Kalamata olives
• ½ bunch flat-leaf parsley, roughly chopped
 Method
1. Toss the chicken pieces in flour and shake off any excess.
2. In a large chefs pan or enamel pot over medium-high heat, place the oil.  When the oil is hot, place the floured chicken skin-side down in the pan and leave for about 5 minutes until golden brown.  Turn and brown on the other side for about 2 minutes.  Remove the chicken from the pan and set aside.
3. Pour off most of the fat in the pan, leaving about a tablespoon.  Saute the onion,  garlic and oregano leaves for two minutes until soft and fragrant.  Add the tomatoes, salt, pepper and wine and simmer for around 5 minutes.  Arrange the chicken skin side down  in the pot and cover with a lid.  Simmer for 15 minutes, then turn the chicken over.  Scatter the olives over and simmer for another 10  minutes with the lid off.  Serve with parsley scattered on top, with pasta or crusty bread.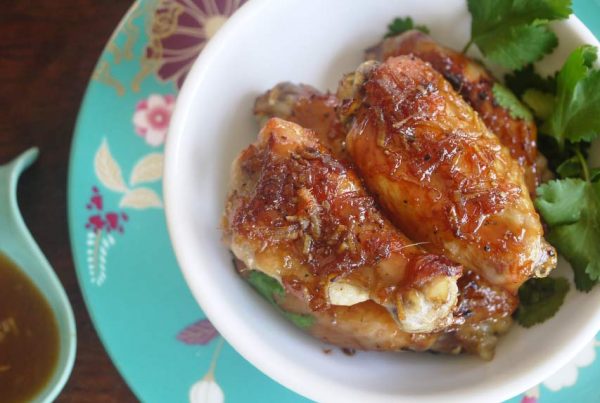 Serves 4 Prep time | 15 minutes Cooking time | 50 minutes Ingredients • 1 cup marmalade • 1 cup orange juice • 1 tablespoon soy sauce • 2 cloves garlic, crushed • 3cm piece ginger, finely julienned • ½…
Serves 4 Prep time | 10 minutes Cooking time | 30 minutes • Oven Fried Chicken | This recipe is healthier than deep fried chicken but is still crunchy and delicious! For variation you can always…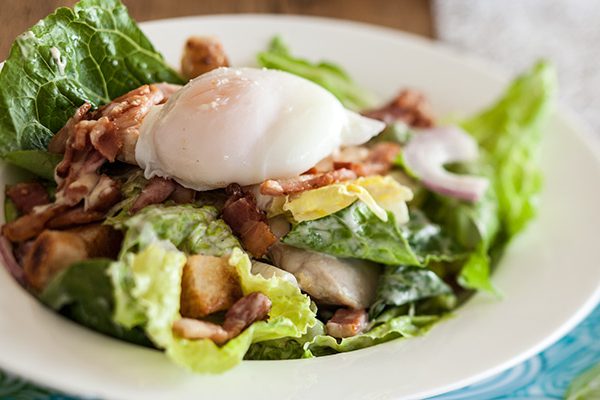 Serves 4 Prep time | 15 minutes Cooking time | 15 minutes • Chicken Caesar Salad | Fresh eggs are important for this classic salad recipe, so that the egg whites stay together with…