Makes 2 cups
Prep and Cook time | 30 minutes
• Lemon Butter | As a spread for sponge cake, a filling for tarts, slathered on bread or just eaten out of the jar with a spoon – there's not much better than this old school fete favourite.
Ingredients
• 4 eggs, beaten
• 1 cup sugar
• 125g butter
• ½ cup lemon juice (approx 3 lemons)
 Method
1. Place eggs and sugar in a bowl over a barely simmering pot of water. Whisk until the sugar dissolves.
2. Add lemon juice and butter and whisk constantly for around 20 minutes or until it thickens. Do not allow it to get too hot or to boil.
3. Pour warm mixture into sterilised jars.
Melting Moments
Makes about 24 Prep time | 15 minutes Cooking time | 15 minutes • Melting Moments | the biscuits will…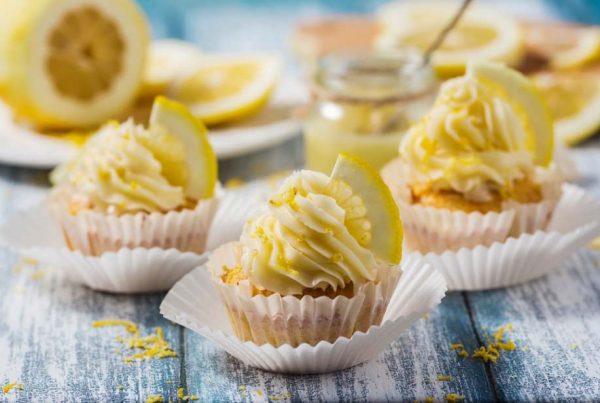 Lemon Diva Cupcakes
Makes 12 Prep & cooking time | 20 minutes Ingredients • 100 g unsalted butter, softened • 3⁄4…