Serves 4
Prep time | 5 minutes
Cooking time | 15 minutes
Ingredients
• 3 cups button mushrooms (as small and tightly furled as possible)
• 200 g piece of speck or thick bacon, cut into batons
• 2/3 cup stale bread, shredded 1 tbs olive oil plus more for sprinkling
• 2 tbs roughly chopped continental parsley for serving
• ground black pepper
 Method
1. Sprinkle olive oil over bread and season with salt. Place on an oven tray in a slow oven (150°C) for 15 minutes.
2. In a pan, heat olive oil over medium high heat. Add speck and cook for 2-3 minutes until beginning to brown. Add whole button mushrooms and sauté until golden and soft.
3. Serve tossed with baked bread and parsley.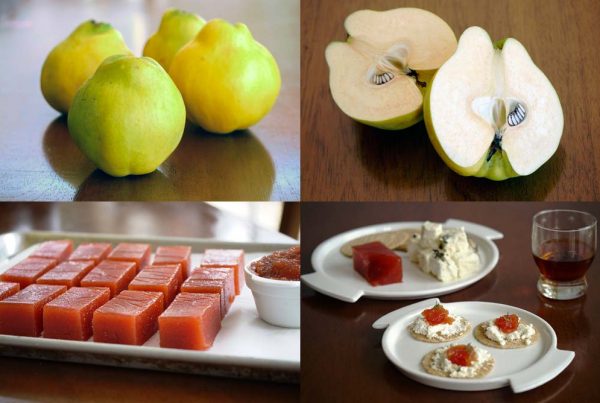 Cooking with Quinces | My sister Debbie has recently relocated to a beautiful rural property with her family, in a "tree change" that she has been looking forward to for…