Cheesy Garlic Potato Bake
Serves 8-10 as an accompaniment
Cheesy garlic potato bake | this is a tasty potato bake recipe with a cream, mustard and garlic sauce. Quick and easy to prepare – if you don't have a mandolin in the kitchen then just slice the potatoes as thinly as possible with a knife. Then into the oven.
2 kg washed potatoes, unpeeled, sliced 2mm thick with a mandolin
600 ml thickened cream
1 tablespoon Dijon mustard
5 garlic cloves, chopped
1 teaspoon salt
½ teaspoon finely ground white pepper
1 cup grated tasty cheese
½ cup freshly grated parmesan
STEP 1 | Preheat the oven to 180°C.
STEP 2 | Combine the cream, mustard, garlic, salt and pepper in a large bowl. Toss the potatoes through until well coated.
STEP 3 | Layer the potatoes in a large baking dish. Arrange the top layer neatly, then press down into the dish. Cover with aluminium foil and press down again, so that the foil is touching the top layer. Seal tightly on all sides.
STEP 4 | Bake for 1 hour. Remove the foil and scatter the tasty cheese and parmesan cheese over the top.
STEP 5 | Cook for a further 30 minutes or until the top is brown and crisp.
STEP 6 | Remove from the oven and serve.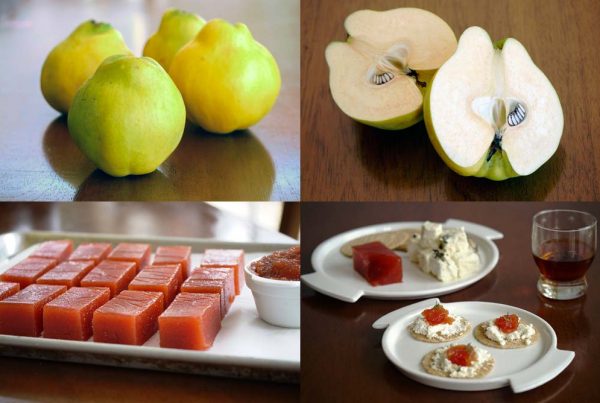 My first time – cooking with quince
Cooking with Quinces | My sister Debbie has recently relocated to a beautiful rural property…