Serves 4
Prep time | 15 minutes +
Cooking time | 20 minutes
Leeks have that beautiful, sweet gentle oniony flavour but are so vivid to look at too.  While they are in season I love to use them in soup, in delicate flavoured pies such as fish or seafood pie, and they are also a great match for chicken.  This leek and bacon sauce is also nice tossed through spaghetti as a cheap and easy weekday meal.
Ingredients
• 1 tablespoon olive oil
• 4 x 180g skinless chicken breasts
• 4 rashers bacon, cut into 5mm thick strips
• 1 leek, white and pale green parts, finely sliced
• 2 cloves garlic
• 1 teaspoon plain flour
• ¼ cup white wine (stock may be used instead)
• 1 tablespoon Dijon mustard
• ½ cup thickened cream
• salt
• ground white pepper
 Method
1. Heat olive oil in a large frypan over medium-high heat.  Cook the chicken breast fillets for roughly 5 minutes each side.  This is a rough guide – it will depend greatly on how thick your fillets are and how hot the pan is.  When cooked, the chicken will be lightly golden and firm but not hard to the touch.  If it yields a lot when pressed with the tongs, it still needs some cooking.  Remove from the pan and set aside under foil.
2. Put the bacon into the hot pan.  Saute until the bacon fat is starting to render down and starts to turn lightly golden.  Add the garlic and leeks and cook for a further 2-3 minutes or until the leek has "collapsed" (become soft and pliable) but still retains its green colour.
3. Sprinkle the flour over this mixture and stir through.  Pour in the wine and cook for 1 minute.  Add the Dijon mustard and cream.  Bring to the boil, then turn the heat off.  Taste and add salt and pepper to your liking bearing in mind that some bacon is very salty.
4. Serve the sauce poured over the chicken.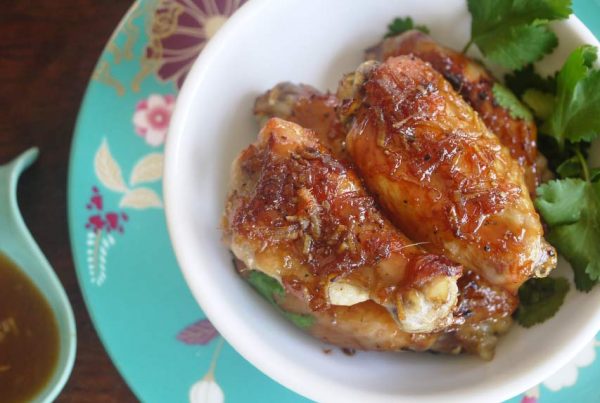 Serves 4 Prep time | 15 minutes Cooking time | 50 minutes Ingredients • 1 cup marmalade • 1 cup orange juice • 1 tablespoon soy sauce • 2 cloves garlic, crushed • 3cm piece ginger, finely julienned • ½…
Serves 4 Prep time | 10 minutes Cooking time | 30 minutes • Oven Fried Chicken | This recipe is healthier than deep fried chicken but is still crunchy and delicious! For variation you can always…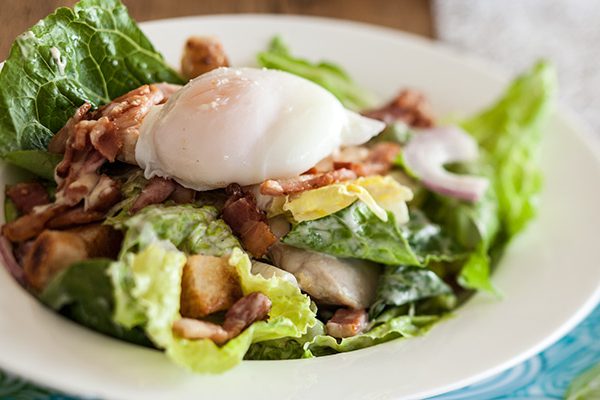 Serves 4 Prep time | 15 minutes Cooking time | 15 minutes • Chicken Caesar Salad | Fresh eggs are important for this classic salad recipe, so that the egg whites stay together with…