• Sherry Trifle – a traditional Christmas Dessert | As a teenager, I had a traumatic experience with a trifle that made me swear off them forever. Until I ran into Australian of the year and classy lady Ita Buttrose at Channel 9, and she asked me for a trifle recipe. It was time to get over my aversion to this simple dessert. Unfortunately, because I don't usually make trifle, I don't have a trifle bowl where you can see all the lovely layers, so mine's just in a whopping great ceramic salad bowl.
Ingredients
• 2 x 400g jam roll cakes, sliced 1cm thick (or make your own sponge and slice it up.)
• 500g cherries, pitted
• 2 x 125g punnets raspberries
• 2 packets raspberry flavoured jelly, made to directions and cubed
• 600ml custard, either home-made or thick store-bought
• 1/3 cup sherry (I use McWilliams Cream sherry because it was Nan's favourite)
• 600ml thickened cream, whipped to soft peaks
The flagon of sherry comes out every Christmas in honour of Nan.
Cook's Note
The recipe below makes a massive trifle. It would serve 16 people – generously. Maybe 20. The quantities can be halved for a smaller gathering. I have used cherries and raspberries because they are gorgeous at the moment, but any seasonal fruit would be lovely too.
 Method
1. In a very large bowl lay the slices of 1 ½ of the jam rolls in the base and halfway up the sides.

Cut little pieces of jam roll to fill any gaps.
2. On top of this place one third of the fruit.


Halve the cherries, and the raspberries too if they're big.

3. Using a spoon, sprinkle about half the sherry over the fruit and sponge.

Some for the trifle, some for the cook 😉
4. Lay half the jelly over the fruit then top with half the custard.

Thick homemade custard or good quality, thick store bought custard work best.

Spread evenly.
5. Lay the remaining sponge slices on top of the custard.

Layer 2 – repeat the process.
6. Top again with fruit, sherry, jelly and custard.

Second layer done.
7. Dollop the whipped cream over the custard and spread with a spoon.  Top with the last of the fruit and sift some icing sugar over just before serving.  Serve nice and cold.

Dive in!
Makes about 24 Prep time | 15 minutes Cooking time | 15 minutes • Melting Moments | the biscuits will still be soft when they come out of the oven, leave them to cool for…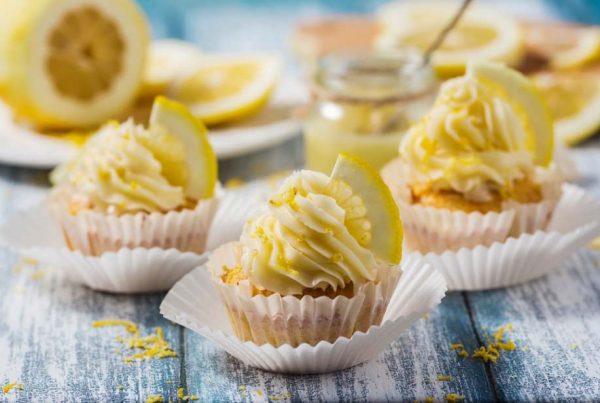 Makes 12 Prep & cooking time | 20 minutes Ingredients • 100 g unsalted butter, softened • 3⁄4 cup (165 g) caster sugar • ½ tsp vanilla extract • 2 eggs • 11⁄3…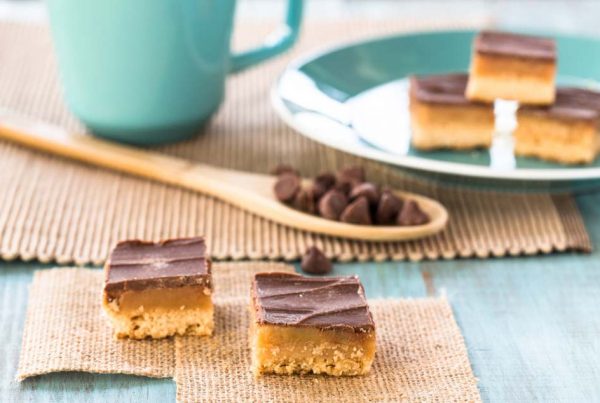 Makes 20 squares Prep time | 20 minutes + cooling & refrigeration time Cooking time | 40 minutes • Prep time is only 20 minutes but this recipes also requires some cooling and refrigeration time.…