Flourless chocolate cake | this cake is dense, moist and delicious with a delicate, almost meringue-like crust.

200g dark chocolate, grated
200g unsalted butter at room temperature
1 shot (30ml) espresso coffee or 1 teaspoon dry instant coffee
8 eggs, at room temperature
1 ½ cups caster sugar
1 ¼ cups almond meal
¼ cup cocoa
Extra cocoa for dusting
STEP 1 | Preheat the oven to 170°C (150°C fan forced). Spray the base and sides of a 24cm spring-form cake tin and line the base with baking paper.
STEP 2 | Place the chocolate and butter in a microwave safe glass bowl, and cook on High for 30 seconds at a time, stirring after each time, until melted. Add the shot or teaspoon of coffee. Stir to combine and set aside to cool.
STEP 3 | In the bowl of an electric mixer, beat the eggs at high speed for 5 minutes, until they are pale and frothy. Trickle the caster sugar in slowly, still beating, until all the sugar is incorporated.
STEP 4 | Gently fold the chocolate through the egg mixture.
STEP 5 | In another bowl, combine the almond meal and cocoa, and fold through the wet ingredients.
STEP 6 | Gently pour the mixture into the cake tin and cook on the middle shelf of the oven for around 40 minutes. It should have formed a crust but still be dense and fudgy in the middle. Cool on a wire rack.
STEP 7 | When cooled, sift cocoa over the top.
Melting Moments
Makes about 24 Prep time | 15 minutes Cooking time | 15 minutes • Melting Moments | the biscuits will…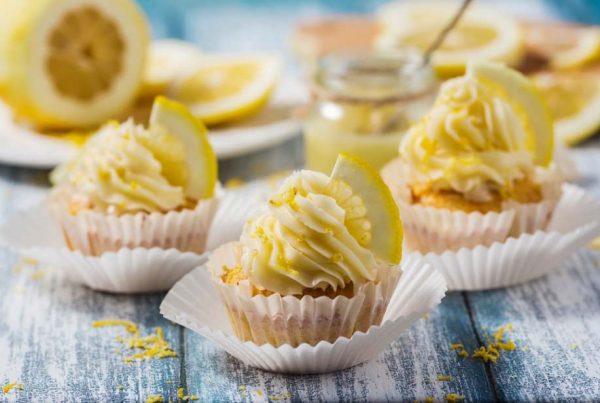 Lemon Diva Cupcakes
Makes 12 Prep & cooking time | 20 minutes Ingredients • 100 g unsalted butter, softened • 3⁄4…