Serves 6 (as appetiser)
Prep time | 10 minutes
Cooking time | 5 minutes
This is such a simple and delicious asparagus dish – perfect as a shared plate before a meal.
Ingredients
• 2 bunches small (mini) asparagus spears – about 30 spears
• 80g mozzarella, cut into 6 batons, just shorter than asparagus
• 200g thinly sliced prosciutto
• lemon for serving
 Method
1. Heat a fry pan over medium-high heat.  When hot, add ¼ cup water.  Place the asparagus in the pan and allow to steam for a minute or so.  Remove from the pan and wipe it out.
2. Place 5 spears of asparagus around a mozzarella baton.  Starting at the base of the spears, wrap the prosciutto around the asparagus bundle.  Wrap right to the top, stopping just short of the tips of the spears.
3. Place the bundles in the fry pan and turn until all the sides are browned and the mozzarella is melted.  Serve with lemon wedges.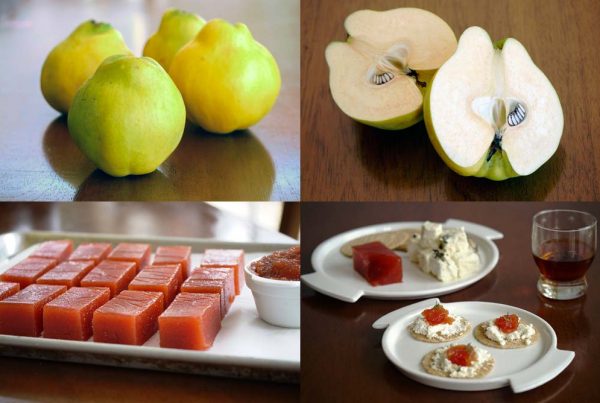 Cooking with Quinces | My sister Debbie has recently relocated to a beautiful rural property with her family, in a "tree change" that she has been looking forward to for…