Makes 96
Prep time | 10 minutes
Cooking time | 25 minutes
• Sausage Rolls | The quantity in this recipe is pretty huge – it would feed a family of four for two nights, or if the rolls are cut smaller they are great finger food for party.
Ingredients
• 1 kg good quality sausage mince
• 500g beef mince
• 2 brown onions, grated
• 2 carrots, grated
• ½ cup tomato sauce
• ¼ cup French mustard
• 2 tablespoons curry powder
• 1 teaspoon salt
• ½ teaspoon pepper
• 6 sheets frozen puff pastry
• 1 egg, beaten
 Method
1. Preheat oven to 200°C.
2. In a bowl, place all ingredients except for the pastry and egg. Using your hands, work the mixture very well until all combined.
3. Lay the pastry out on a work surface and cut each sheet in half. Work with the pastry still a little bit firm from the freezer as it is easier to handle.
4. Divide the sausage mixture into 12 pieces and lay in a line along the length of each pastry half- sheet. Fold the two sides over the sausage mixture and gently press to join.
5. Turn the rolls over, cut into sixths and brush with the egg combined with 1 tablespoon water.
6. Bake for 20-25 minutes until pastry is puffed and golden.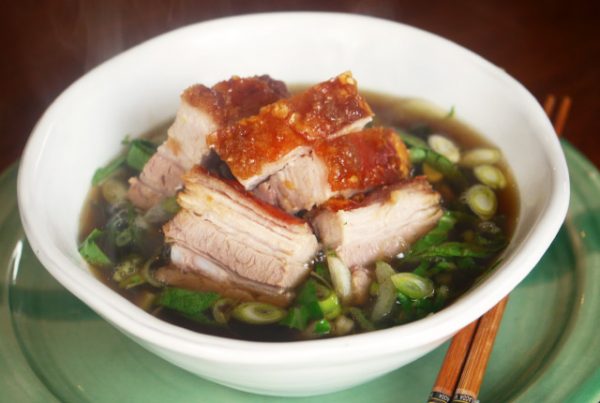 Crispy Pork Belly in Ginger Broth
Serves 4 Prep time | 15 minutes Cooking time | 2 hours Ingredients • 2 teaspoons chinese 5-spice powder • 1.2kg…
White Chocolate and Raspberry Muffins
Serves 6 Prep time | 5 minutes Cooking time | 35 minutes White Chocolate and Raspberry Muffins |…