Winter is officially here – although if you asked me it really arrived a couple of weeks ago.
The thing I love most about winter is the feeling of hibernation, of rushing home to be with my family in the warmth to put on fluffy slippers and have a cup of tea. I always enjoy getting into the kitchen and steaming up the windows with long, slow braises and soups in the stock pot.
As the days get shorter and the nights smell of wood smoke and damp leaves, summer seems light years away. But that's ok because we're having veal osso bucco for dinner tonight and that makes everything right with the world!
see : Osso Bucco recipe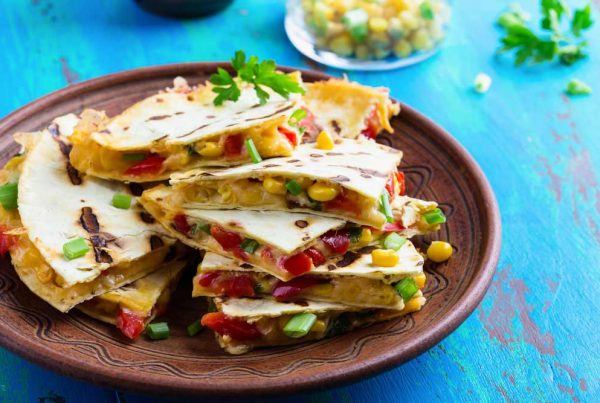 Serves 4 Prep time | 10 minutes Cooking time | 10 minutes • Corn & Capsicum Quesadillas | This is a very quick, easy, inexpensive and delicious mid-week meal. (more…)