Serves 8-12
Prep time | 20 minutes
Cooking time | 1 hour 10 minutes
• Carrot cake is a perennial favourite – and for good reason. It is moist and nutty, the cream cheese icing is irresistible, and, to top it all off, it stays moist and delicious for days. That's if you can save it for that long!
 Ingredients
• 1 cup self-raising flour
• ½ cup plain flour
• 1 teaspoon bi-carb soda
• ½ teaspoon cinnamon
• 3 carrots (about  300g), grated
• 150g walnuts, roughly chopped
• ½ cup brown sugar
• ¾ cup olive or vegetable oil vf
• ½ cup golden syrup
• 3 eggs, lightly beaten
• 1 ½ teaspoons vanilla extract
• 250g cream cheese
• ½ cup icing mixture
 Method
1. Preheat oven to 160°C.  Grease a 24cm spring-form cake tin and line the base with baking paper.
2. In a large bowl, combine the flours, bicarb soda and cinnamon and mix well.  Stir through the carrots and walnuts. In a separate bowl, combine the brown sugar, oil, syrup, eggs and 1 teaspoon vanilla.  Pour the wet ingredients into the dry and stir until just combined.
3. Pour into tin and bake for 1 hour ten minutes, or until dark golden and set.  Remove from the oven and cool for ten minutes before removing to a wire rack to cool.
4. Combine the cream cheese, icing mixture and remaining vanilla.  Beat with electric beaters until light and fluffy.  Ice the cake when it is completely cold.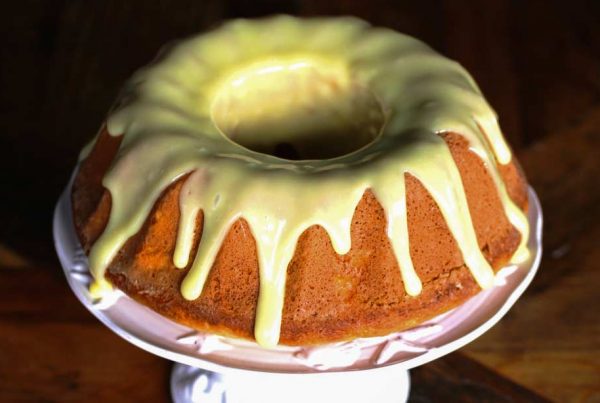 Serves 10 Prep time | 10 minutes Cooking time | 40 minutes • Apricot Sour Cream Cake | I like to make this in a bundt tin as it looks so pretty. If you cook…